Show Discussion Share  LINKEDINPINTERESTREDDITTUMBLRSTUMBLEUPON   2018 Emmy Awards Viewers Hit All-Time Low Monday Night By Annie Wang September 18, 2018 Updated: September 18, 2018 Share this article
Film & TV Michael Che speaks onstage during the 70th Emmy Awards at Microsoft Theater in Los Angeles, Calif. on Sept. 17, 2018. (Kevin Winter/Getty Images) The 2018 Primetime Emmy Awards saw a downturn on its ratings on the night of Sept. 17, even with the draw of winners from hit shows like "Game of Thrones," and the Monday time slot having no competition with Sunday Night Football.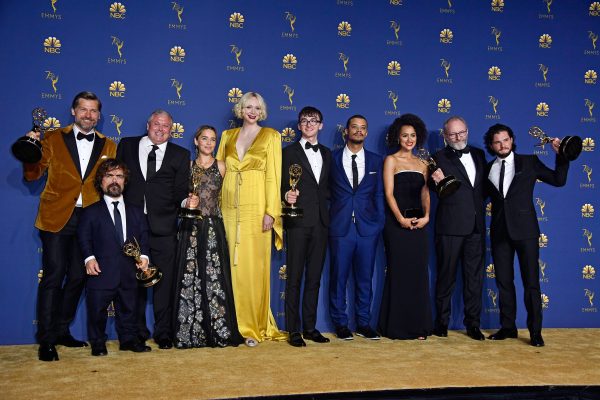 Cast of Outstanding Drama Series winner 'Game of Thrones' poses in the press room during the 70th Emmy Awards at Microsoft Theater in Los Angeles, Calif. on Sept. 17, 2018. (Frazer Harrison/Getty Images)The 70th Emmy Awards on NBC received a 7.4 out of 13 in metered market ratings with 10.172 million viewers. The number is 10 percent lower than last year's telecast, where Steven Colbert hosted the show on CBS, reported Deadline. Nielsen ratings were at 2.4 among adults 18-49, which is a record low for the Emmys.In 2014, the show had 15.59 million viewers watching Seth Meyers host the ceremony, and it's said to be the last time the Emmys had more than 12 million viewers.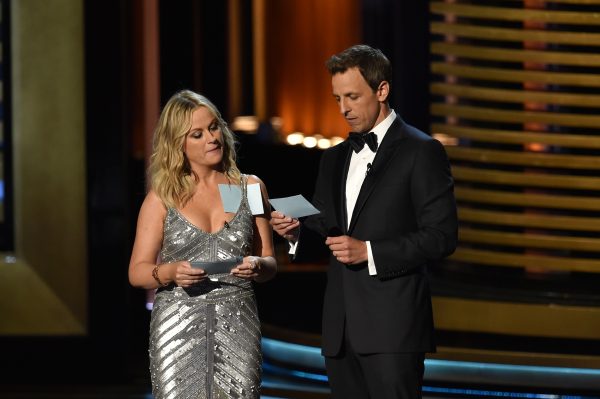 Actress Amy Poehler (L) and host Seth Meyers speak onstage at the 66th Annual Primetime Emmy Awards held at Nokia Theatre L.A. Live in Los Angeles, Calif. on Aug. 25, 2014. (Kevin Winter/Getty Images)Deadline also reported that the ratings of the show peaked from 8:45-9:00 p.m. with the number 7.8. Meanwhile, Monday Night Football by ESPN peaked in the 9:30-9:45 p.m. period with a result of 9.1, with the Chicago Bears beating the 2014 Super Bowl champions, the Seattle Seahawks.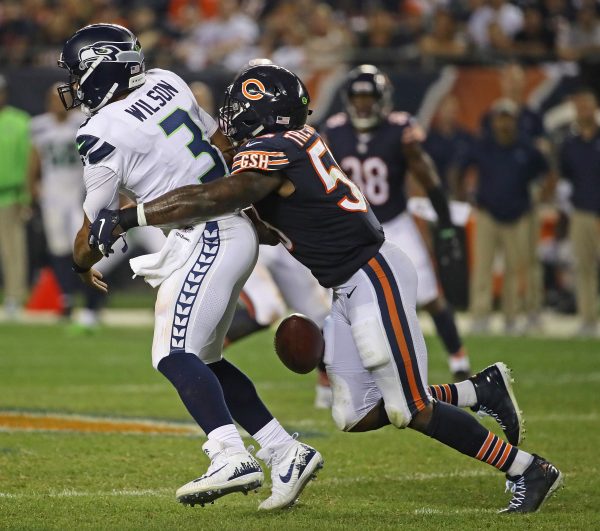 Danny Trevathan #59 of the Chicago Bears strips Russell Wilson #3 of the Seattle Seahawks of the the ball at Soldier Field in Chicago, Illinois on Sept. 17, 2018. (Jonathan Daniel/Getty Images)Based on the stats revealed by Deadline, viewers are believed to have tuned out of the Emmys long before the awards such as Outstanding Drama, Outstanding Comedy, and Outstanding Limited Series were announced.